Industrial Leak Detection Services
Call Toll Free 1-800-221-3332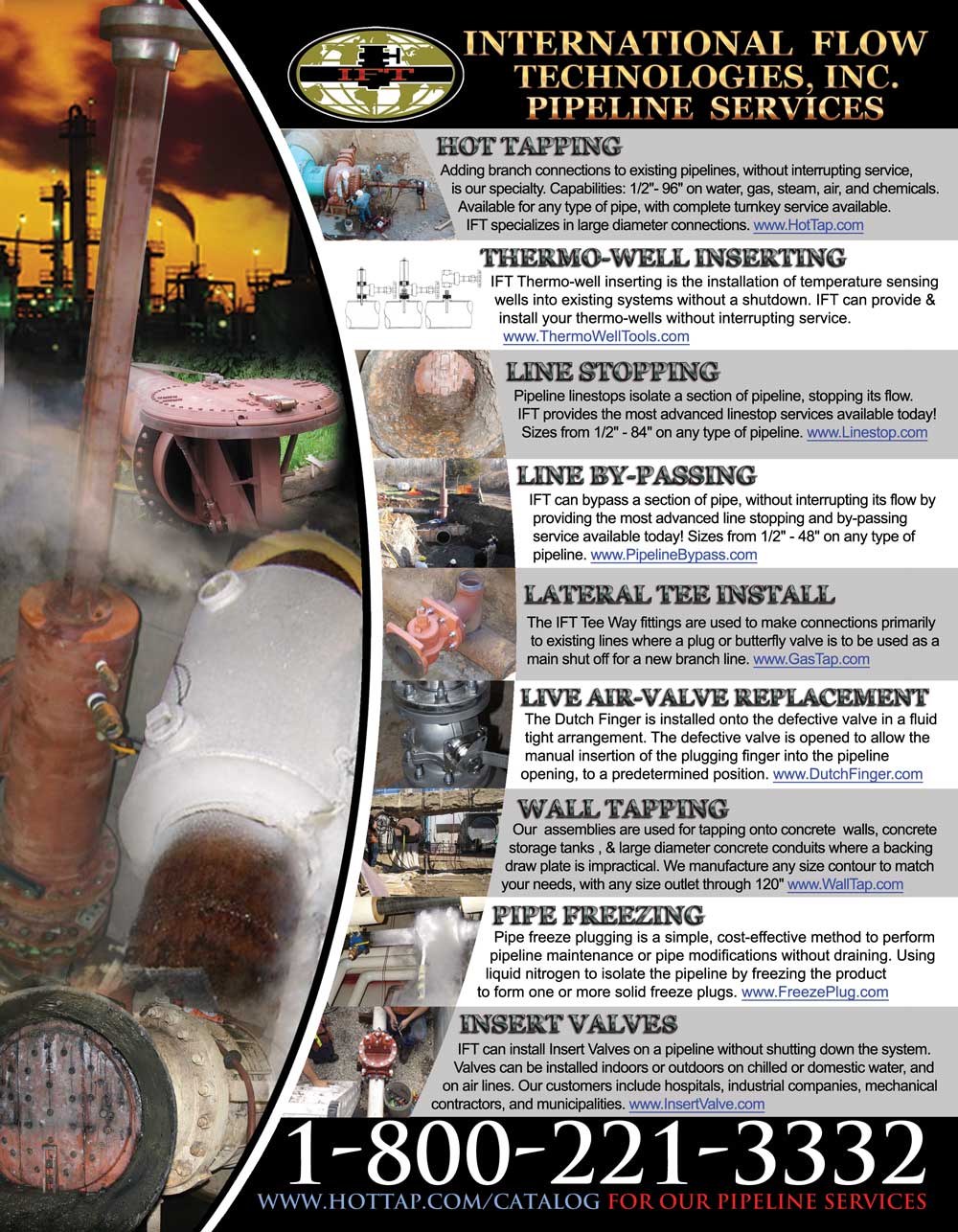 We, at International Flow Technologies (IFT), have been serving the Americas and the World for over 40+ years, by providing pipeline solutions including: emergency responses for turn-key bypassing of pipelines, hot tapping, line stopping, wet tapping of butterfly valves, and valve installation services. IFT is capable of handling modifications to most piping systems. Our specialty is performing small to big hottaps and linestops in order to replace or add new valves to existing systems without an interruption of service. These solutions are led by a team of technicians using innovative techniques that have helped define the industry.
* Hot Tapping: 1/2"-96" OD Pipeline
* Line Stopping: 1/2"-84" OD Pipeline
* Pipe Freezing: 1/2" to 36" OD Pipeline
* Insert Valves: 4", 6", 8", 10" and 12" OD Pipeline
* Valve Replacements: All Sizes
* Emergency responses for turn-key bypassing of pipelines
* Many other services listed throughout this website

We have completed many projects around the world on water, natural gas, sewage, petroleum and chemical products. IFT has a broad background in handling all types of piping problems, and has a full engineering department to produce the solutions for your pipeline needs. Thank you for your interest and we look forward to assisting you in the future.
FREE QUOTE